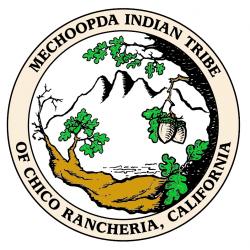 Tribal Youth Activities Coordinator
2020-04-01 Mechoopda Indian Tribe of Chico Rancheria 125 Mission Ranch Blvd
Description:
Position Summary
The Tribal Youth Activities Coordinator is responsible for coordinating the ongoing, day-to-day activities of the Mechoopda Tribal Youth Program (TYP) in accordance with federal, tribal, and other funding source guidelines. The Coordinator will plan, supervise, and facilitate activities that empower tribal youth to make healthy, positive choices related to everyday life and school. The program service area is Chico, CA.
 
Primary Responsibilities
Facilitate youth leadership activities for Mechoopda youth, including community involvement, fundraising activities, after school activities, cultural events and regular meetings.
Plan and conduct regular craft, cultural, recreational, and culturally appropriate activities for tribal youth, including activities involving cultural mentors.
Work with Tribe's liaison to Northern Valley Indian Health to plan and conduct wellness related programs and activities that involve tribal youth
Provide or secure transportation and supervision for events and activities in accordance with youth program funding requirements and MIT Vehicle Policy.
Ensure program vehicles are clean and properly fueled.
Be aware of youth budget requirements and comply with the same.
Collect and report statistics regarding program activities.
Occasionally work evenings and weekends, with supervisor approval in advance and in accordance with tribal personnel policies and procedures.
Assist with developing policies and procedures associated with the tribal youth program.
Provide a monthly program report to the Tribal Youth and Wellness Program Manager Other duties that enhance and support the youth program, as assigned.
Minimum Qualifications
Associate's degree; OR at least two years of experience working with youth; OR an equivalent combination of experience and education.
Demonstrated ability to maintain privacy and confidentiality of sensitive information.
Demonstrated ability to communicate in oral and written form effectively with diverse client populations including low/moderate income, high risk, and diverse family systems.
Knowledge of basic safety practices and must be CPR/First Aid Certified or willing to be trained upon hire.
Preferred Qualifications
Associate's degree in Social Sciences, Criminal Justice or related field.
Experience working with Native American communities.
Additional Information
Must be eligible for coverage under the Tribe's vehicle insurance policy.
Must possess a valid California driver's license, Class B preferred. Must provide a current DMV printout and be willing to travel locally, regionally, statewide, and/or out-of-state, as necessary, during or after regular working hours.
Preference in hiring is given to qualified American Indians in accordance with the Indian Preference Act (Title 25 U.S. Code, § 472 and 473). Applicants claiming Indian preference must submit verification by Tribe of affiliation or other acceptable documentation of Indian heritage.
Work involves long periods of sitting and may include walking, bending, crouching, stooping, stretching, reaching, or similar activities, and lifting of moderately heavy items, up to 20 lbs.
Must be able to satisfactorily complete a background check, fingerprint live scan, and pre-employment physical, if applicable.
Must be able to satisfactorily pass a pre-employment drug/alcohol/substances test pursuant to the Drug-Free Workplace Act of 1988.
Do not contact this company in solicitation of any product or service.