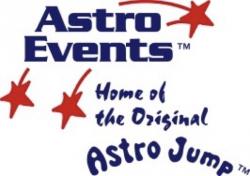 Delivery and set up driver
Featured
2021-05-25 Astro Events of Shasta 3930 Rainier Drive $150-$300 per weekend plus tips hour
Description:
This job includes delivering and setting up bounce houses in the Shasta County area, and outside the area at times. It is a weekend job. Must have a clean driving record. Also must be able to lift heavy equipment. This is a fun but laborous job, and pays well. The pay is determined on how many bounce houses/waterslides/obstacle courses you deliver. Tips are optional. You would need to have a truck or SUV to pull a trailer. Must be comfortable pulling a trailer. (We will train you if you have no experience.)  

Please only serious applicants contact us. You need to clear every weekend unless requested in advance for it off and no weekends off for the first 2 months. We deliver mainly on weekends so we need to be able to count on our drivers. Occasionally there are Friday or weekday deliveries but those are optional.
Do not contact this company in solicitation of any product or service.